Aaron Culling buys sea turtles from meat markets and releases them.
A man in Papua New Guinea was shopping in a local wet market when he happened upon of pair of sea turtles for sale. He bought them for 50 bucks, drove 5kms up the road and released them back where they belong. It isn't the first time that Aaron Culling, of Greymouth New Zealand freed sea turtles in similar predicaments, he and his friend Mark have released 9 or 10 sea turtles after purchasing them at markets in the country, according to his Facebook post, (shared more than 55,000 times) which details what he did.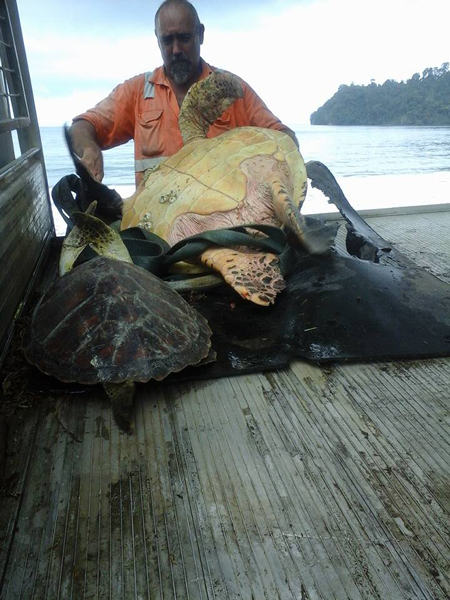 Aaron Culling
Aaron Culling has bought and released nine or 10 sea turtles over the years.

Based on the comments on his wall, Culling seems to be a genuine nice guy and someone in New Zealand needs to buy him a Liberty Citra Double IPA or at least take him out to lunch.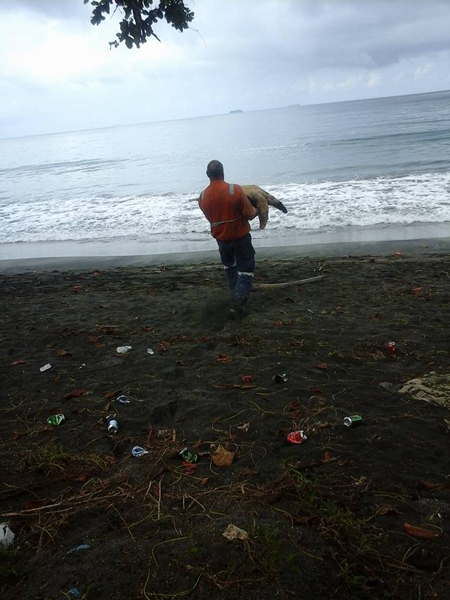 aaron culling
Culling about to release yet another sea turtle.

Sea turtles need all the help that they can get. Good Karma on you, Aaron Culling.