Bubbles is a 6-year-old black-throated monitor who is also the store's mascot.
A monitor lizard living at a San Diego area pet store wandered out of his enclosure last weekend and his owner is hoping that he will be found soon.
Advertisement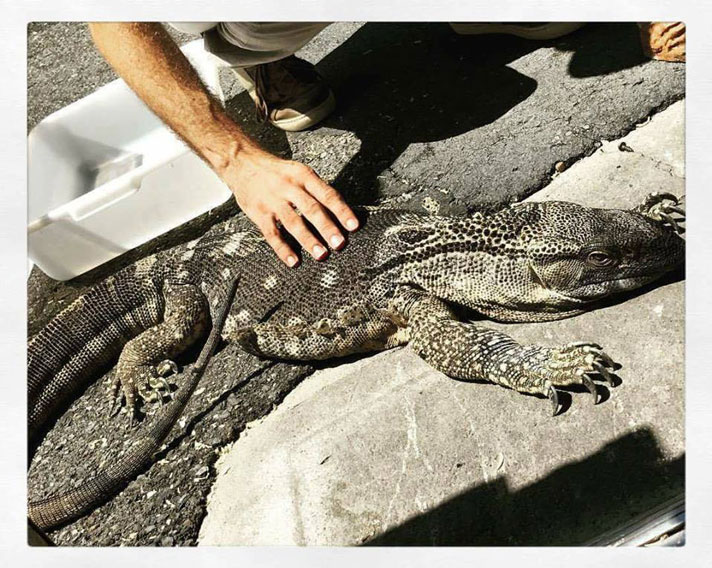 mike's pets/facebook
Bubbles has gone missing from a San Diego, Calif. area pet store.
Bubbles is a 6-year-old black-throated monitor lizard (Varanus albigularis ionidesi) who disappeared March 4. His owner, Mike Estevez of Mike's Pets in Spring Valley, Calif. told 10News the reptile escaped through a 2-inch-by-5-inch opening between the bottom of the enclosure and the ground.
Advertisement
"He's super mellow, he's the store mascot," Estevez told 10News. "People came to the store just to see him."
Advertisement
Estevez shared security camera footage of Bubbles walking down a hall toward the back door of the store. And he hasn't been seen since. "We definitely miss him, he is part of the family and we'd really like to have him back," Estevez told 10News.
Estevez said that although the lizard is very good around people, if he is spotted, to not try and grab him, but rather to call his store at 619-730-3852.
He is currently being sought out by Estevez as well as San Diego County Animal Services. Let's hope Bubbles is found soon and in good health.