Lou was found in the backyard in which he wandered off.
A bearded dragon that went missing in Ionia County, MI May 4 has been found safe and sound. Lou was reported missing to Ionia County Central Dispatch E911, which posted a photo of the lizard on its Facebook page. He was given a bath after he was found as he was a little dirty from wandering in the yard for two days, according to Fox 17 News.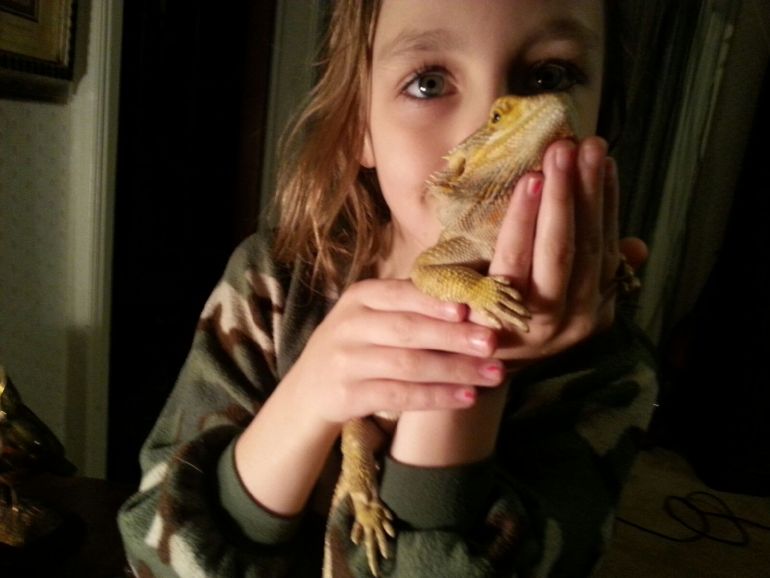 Barthell family
Lou was found safe and sound a few days after he went missing.

The Barthel family, who contacted the authorities to report their lizard missing, found him in their backyard just two days after he wandered off.
The 21-inch lizard was a birthday gift for Brooklyn, Josie Barthel's 7-year-old daughter. He went missing after Brooklyn took him outside to play in the backyard.
Advertisement
There was a massive lizard hunt for Lou, with Lou's friends and family as well as the Ionia County Sheriff's Department taking part. Missing posters were posted around the town and even on the sheriff department's Facebook page. Thankfully Lou didn't wander outside the backyard and was found before it was too late.