Coconutter lives on a porch in Florida. He was brought inside to escape the winds of Hurricane Irma.
A green anole (Anolis carolinensis) named Coconutter was able to hunker down inside a Florida home thanks to a 3-year-old boy, his sister, and his mom, who were worried the little lizard might get hurt during Hurricane Irma. The resident lizard, who lives on Tammy Karstens' porch, won the heart of the little boy who in turn got his mom to help the little fella out.
Advertisement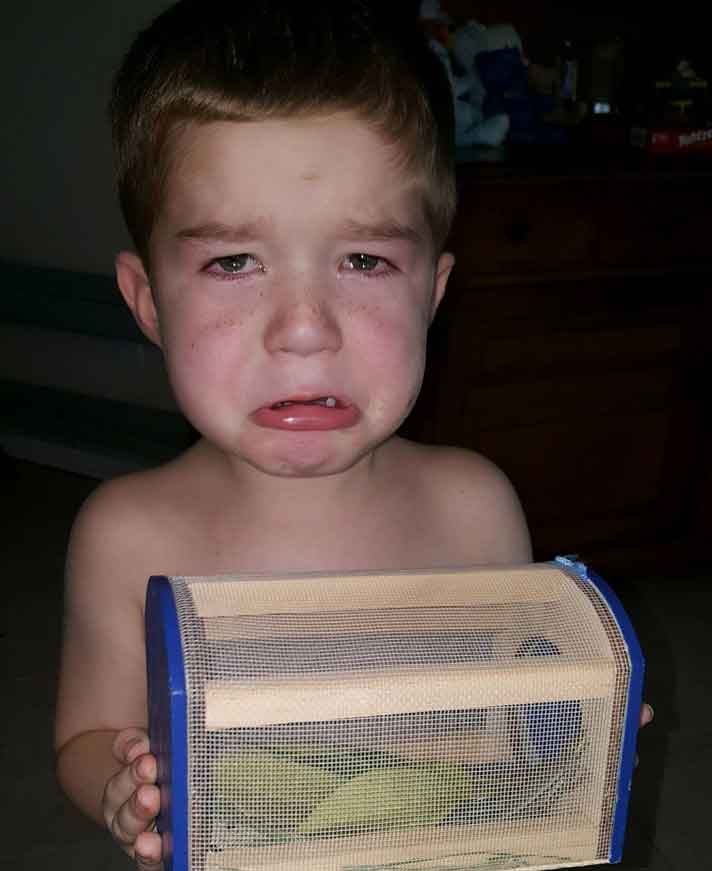 Tammy Karstens
Tammy's 3-year-old was sad when he released Coconutter.

"Coconutter is a green anole who lives on my screened-in porch," Karstens told ReptilesMagazine.com. "My 3-year-old was worried he would get hurt during the hurricane so we brought him inside."
Coconutter spent a few days living in a little enclosure until the storm passed, but when it came time to release the little lizard, Karstens' little boy became sad and held back tears.
Advertisement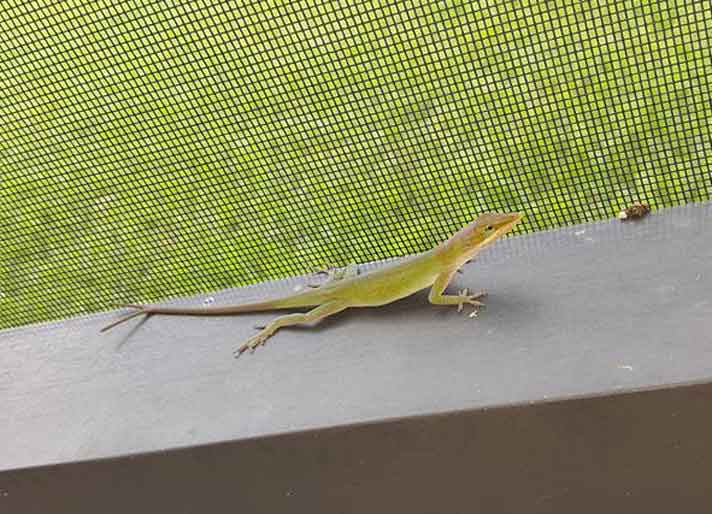 TAMMY KARSTENS
Coconutter on the ledge on the porch he lives in.

Advertisement
"Coconutter and us survived Irmageddon," Karstens wrote on the Reptile And Amphibian Identification Facebook page. "We released him today."
Karstens wrote that since the furniture was not on the porch, one of the lizard's hiding spots, Coconutter had left the porch.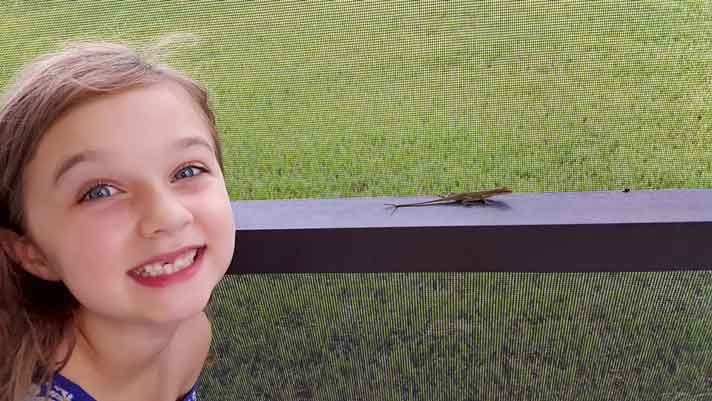 Advertisement
TAMMY KARSTENS
This little girl was happy for Coconutter!

Coconutter will certainly be back. And Karstens little boy will be happy to see the little green anole who hunkered down with the family to stay safe while the biggest storm in recent history made landfall in the United States.
Advertisement