Pranksters created a fake Facebook page representing the city of Calhoun, Georgia.
Somebody has punked the City of Calhoun, Gordon County, Georgia (pop. 16,000+) with a Facebook page that is warning residents of the city to stay out of the sewers, as a "copperhead" snake crawled out of a sewer in front of the courthouse, prompting one of the city's police officers to kill the snake. The problem is, the Facebook page is fake.
"My wife saw it and actually called me," Calhoun Mayor Jimmy Palmer told Channel 2 Action News. "I've had comments like 'Is it safe to walk down the street' and those things," Palmer said. "I don't think the people who put it on there realize the impact."
The post shows what appears to be a very large diamondback rattlesnake, and not a copperhead. The snake appears to have been killed.
The page apparently punked several law enforcement agencies to share the post as well, but Facebook users weren't having any of this "Fakebook" trickery.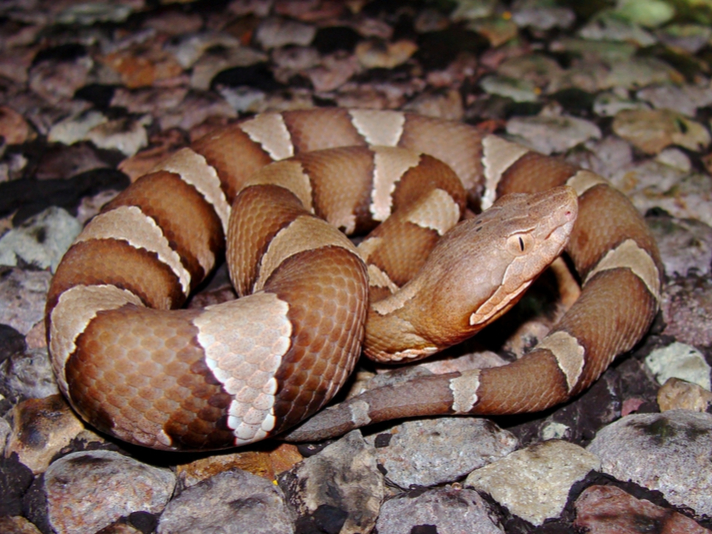 Matt Jeppson/Shutterstock
Advertisement
A copperhead snake doesn't look anything like the rattlesnake depicted in the fake Facebook page above.
One comment said, "Wife says Calhoun is off our bucket list." Others were arguing what species of snake it was.
With all the shenanigans going on with Facebook and Russia and data stolen from 50 million Facebook users, this is a disturbing post to see, even though the circumstances are fake.
Advertisement