The turtle was given antibiotics and will soon be released back into the wild.
A Florida woman rescued a turtle that got hit by a car while on a road trip and it turned out to be gravid. Laura Pinto was on her way to Melbourne, FL when she saw the reptile upside down on the road.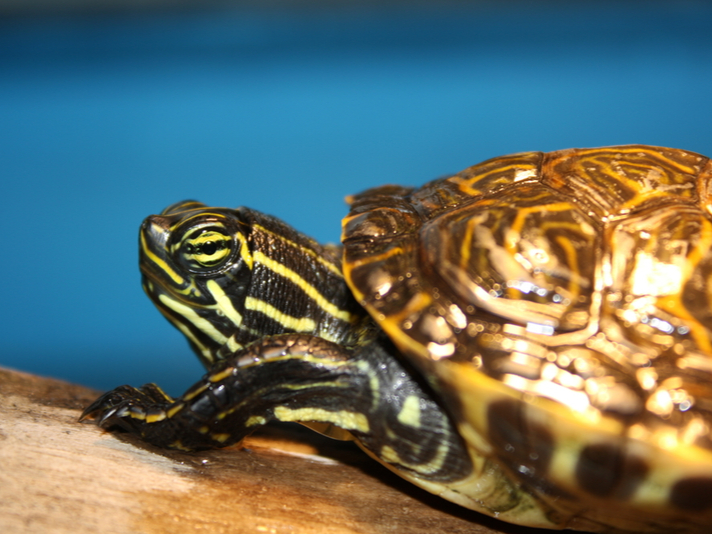 Bildagentur Zoonar GmbH/Shutterstock
The rescued turtle looked very similar to a peninsula cooter and not a box turtle as described in the news report.

"I just thought like, if I don't take her, nobody is going to take her," Pinto told WOFL FOX 35. She placed the turtle on the floorboard on the passenger side of her car and fed it strawberries, and then noticed the reptile had laid eggs.
"I just heard something like 'pop' and then there was babies," Pinto told FOX 35. "Oh my God, I am a mother or a grandmother!"
Pinto then brought the reptile to the Florida Wildlife Hospital in Melbourne where the animal was assessed. The turtle's shell was cracked and her eggs were not viable, according to FWH's Tracy Hampton. "But if we can help her along and breed, she will have eggs again in the future."
---
---
Hospital staff administered antibiotics and the reptile is swimming and eating just fine. The hospital deserves credit for saving the reptile, especially given the hospital is funded by donations from the community, Pinto said.