The Donna Fernandes Reptile And Amphibian Center is scheduled to open in the summer of 2019.
If you live in Buffalo, New York or the surrounding area, the Buffalo Zoo announced that it is getting funding and a new Amphibian and Reptile Center. The exhibit will be housed in an existing building that is 75 years old, and the funding will help to bring it up to date, according to WIVB.com.
Advertisement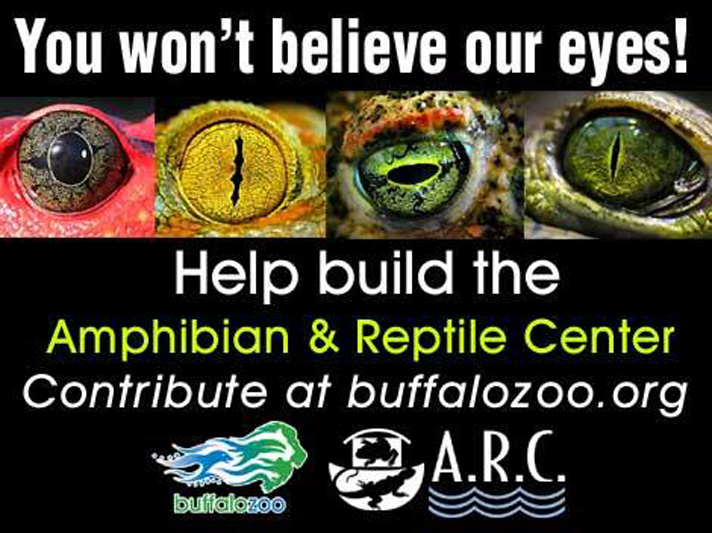 Buffalo Zoo
The Buffalo Reptile And Amphibian Center is scheduled to open in the summer of 2019.

"There are 80 percent more species of reptiles than there are mammals, and there are 30 percent more amphibians than there are mammal species, so they certainly deserve a building dedicated to their display in conservation," Dr. Donna Fernandes, former zoo president said in a press conference announcing the funding. The exhibit will be named after Fernandes.
According to WIVB.com, the zoo raised more than $3 million to upgrade the exhibit, while the state put in another $300,000 for the center.
Advertisement
Assemblyman Sean M. Ryan, D-Buffalo, who announced that the state will chip in $300,000, came up with the idea of naming the exhibit after the former zoo president.
"I thought there was no better way to honor Donna's time at the zoo than to have her name on the amphibian and reptile house," Ryan told The Buffalo News. "Visitors in the future will look at it and recall it was Donna's leadership that created the new zoo that we all enjoy."
Fernandes was hired in 2000 to overhaul and renovate the zoo. Over the course of her 17-year tenure at the zoo, she oversaw 11 projects totaling $52 million, which led to attendance records and improved animal care.
The Donna Fernandes Amphibian and Reptile Center is expected to be be completed in the summer of 2019 with renovation starting this spring.
Advertisement