They were unable to locate the lizard.
If your pet lizard ran up a tree would you climb up to try and retrieve it? A 12-year-old boy did just that in the Talus neighborhood of Issaquah, Wash. April 19, and in the process he got stuck in the tree, unable to climb back down. So, the Eastside Firefighters was called and they had to deploy the aerial ladder to rescue the boy.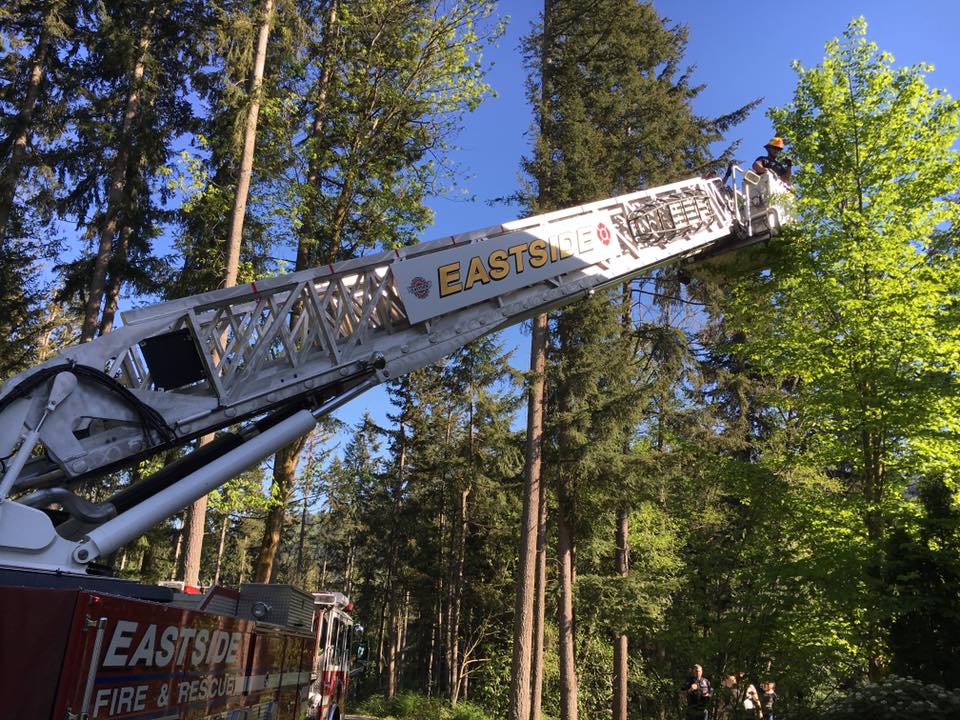 Eastside Firefighters
Aerial ladder deployed to save boy stuck in tree after he tried to rescue his escaped lizard.

While the 12-year-old boy was rescued unharmed, the lizard was not located. Most of the comments on the Eastside Firefighters Facebook page were genuinely positive, with some asking what happened to the lizard, which was only described as a green lizard.
Leslie Stein Moon: Did he retrieve his lizard?
D'chell Larice- Ward Ferguson Uh…what??
Summer Parkinson: How's the lizard though?!
Nick Parker: He got away and we were unable to locate the lizard unfortunately
Summer Parkinson- Nick Parker oh no! Well that kid gets an A for effort for trying. Haha!
Nick Parker: He got up there but bit off a little more than he could chew
Summer Parkinson: It looks like it!
Angie Schlicht Tse: Omg. I hope moms buys him a new lizard and a secure cage! Poor little man.
Advertisement
Lesson learned for the boy. Keep your pet lizard in a secure enclosure, and when outside, make certain that he doesn't escape your grasp.