Rocky Balboa is available for adoption.
A boa constrictor that was found on the side of Highway 92 in northern California, severely bloated and with a broken jaw, has recovered from her wounds and is now available for adoption at the Peninsula Humane Society in Burlingame, California.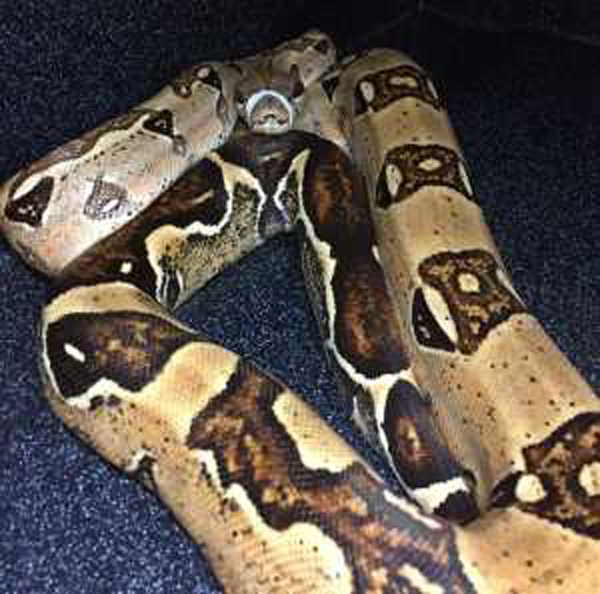 Peninsula Humane Society & SPCA
Rocky Balboa is available for adoption.
The snake, named Rocky Balboa, was brought to the humane society at the end of October, with a swollen body and a broken jaw.
She was outfitted with a splint to stabilize her jaw and she was given antibiotics.
Advertisement
---
Want To Learn More?
Colombian Boa Constrictor Care Sheet
---
"It was touch and go for a week and we weren't sure she was going to make it," PHS/SPCA's Communications Manager Buffy Martin Tarbox said in a statement. "She started to respond well to the treatment and after a few weeks the jaw had mended and she was able to eat on her own. Despite what she's been through, she's extremely friendly and outgoing. We have no prior knowledge of how the snake ended up on the side of the highway, but she was clearly someone's pet. Unfortunately no one came forward to claim her, so now she's looking for a new home."
Rocky Balboa is available for an adoption fee of $40. If you are interested in adopting Rocky Balboa, and have the knowledge to care for a large constricting snake, you can contact the Peninsula Humane Society & SPCA's Facebook page.